The UC Digital Humanities Programme is pleased to announce 'A Conversation with Professor Harold Short', Professor of Digital Humanities at King's College London and the University of Western Sydney. This is an excellent opportunity for anyone interested in the Digital Humanities to discuss the present and future of this exciting field with one of the most experienced and respected practitioners in the world. All welcome.
When: April 8th, 2014, 3.30 – 4.30 pm.
Where: University of Canterbury, History Building, room 508.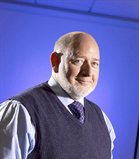 Harold Short is Professor of Humanities Computing at King's College London, and a Visiting Professor at the University of Western Sydney in the newly established Digital Humanities Research Group, which is based in the School of Humanities and Communication Arts. At King's, Professor Short founded and directed the Centre for Computing in the Humanities, now the Department of Digital Humanities, of which he was the Head until his retirement in 2010.
He is a former Chair of both the European Association for Digital Humanities (formerly the Association for Literary and Linguistic Computing), and the Alliance of Digital Humanities Organisations in which he has a continuing role in supporting the development of digital humanities associations world-wide. He is a general editor of the Ashgate series <Digital Research in the Arts and Humanities>.
During his time at King's he was involved in the development of three MA programmes in the Digital Humanities: Digital Humanities, Digital Culture and Society and Digital Asset Management. He worked with Willard McCarty and other colleagues in developing the world's first PhD programme in Digital Humanities, launched in 2005.
At King's he also played a major role in a number of large-scale inter-disciplinary research projects, and his continuing research focus is on the collaborative space at the discipline boundaries. He is also keenly interested in the institutional structures to support such collaborations, and in the development of a truly global community of digital humanities scholars and activities.